5 Tips To Improve Mental Toughness In Basketball
Everyone has a different perspective of what it takes to improve mental toughness in basketball.
Is it fighting through fatigue, or the ability to knock down free throws in pressure situations?
Maybe they didn't play in the previous game at all but were sure to come out ready to compete in practice the next day. Complete players trust their brain as much as their game. So, it is important for athletes to train for a mental edge in addition to the physical tools used during competition.
All the previously mentioned circumstances could be an example of demonstrating mental toughness in basketball. There are three main ingredients to recognize:
Awareness of circumstances
Having the confidence to succeed
Willingness to persevere
When considering tips to improve mental toughness, think about developing an awareness of what is controllable and gaining confidence to persevere in any situation – basketball or other.
Take the example of facing fatigue.
Fighting Through Fatigue
Basketball has been trending towards a higher tempo style of play. An entire game can feel like an endless transition drill where stamina will inevitably play a factor. At the end of a game, when tired, there is a higher likelihood of mistakes and missed shots. The player showing the most mental toughness:
Understanding each possession down the stretch can be the difference in the result of the game. Despite fatigue, communicates loudly and clearly to their teammates to ensure people are in the right spots; staying connected when it matters most. Communication mitigates many mistakes and takes minimal physical effort.
Draws from previous conditioning exercises to enable confidence that not only acts as a reminder that these circumstances are temporary but could serve as an advantage. The thought process is, "If I am tired, so is my opponent." Rely on that preparation to push past the sense of fatigue to win moment by moment.
Keeps the focus on simple steps to do the job, not on the consequence or end result. If on defense – the responsibility is to be in the proper position off the ball and ready to effectively close out on the ball. Offensively, keep it simple. Take what the defense gives while playing to personal strengths.
There are countless situations where mental toughness is called into question on and off the basketball court. Close The Gate incorporates skill development with mental training via our 3v3 camps (Janesville or La Crosse), individual workouts, and even online training.
*Refer a friend & receive $50 off for any of our July summer camps (Janesville or La Crosse)*
---
5 Ways To Improve Mental Toughness
#1 Play The Game In A Variety Of Environments
Perspective plays a significant role in developing mental toughness because experience is the foundation for increasing confidence. Most fears come from unknowns. Are you a good 3-point shooter? How will you feel with the ball in your hands and the game on the line?
Go find out.
Play 1v1. Experience our 3v3 camps. Go to the park and play pickup against a wide range of competition.
Competition extracts all the elements to help sharpen the tools necessary to becoming a stronger basketball player. The more opportunities to play the more valuable the learning experience.
#2 Surround Yourself With High-Achievers & Leaders
Common traits from successful people:
Work ethic
Confidence
Commitment
Sacrifice
Time management & priorities
Connect with the hardest worker on the team. Observe the leadership of the captain that can command the attention of a huddle. Or ask to watch film with a coach or former player to keep learning the game.
Mental toughness is a collection of intangible traits that can make a positive impact in a tangible way.
#3 Change The Narrative Of Failure
"Success is not final; failure is never fatal: it is the courage to continue that counts." 
– Winston Churchill –
Basketball players miss shots – it happens. The difference between someone considered clutch or not is the courage to take the shot in the first place. Kobe Bryant is arguably one of the most clutch performers in the history of the sport, once air-balling four times in the fourth quarter and overtime of a playoff-ending loss to the Utah Jazz.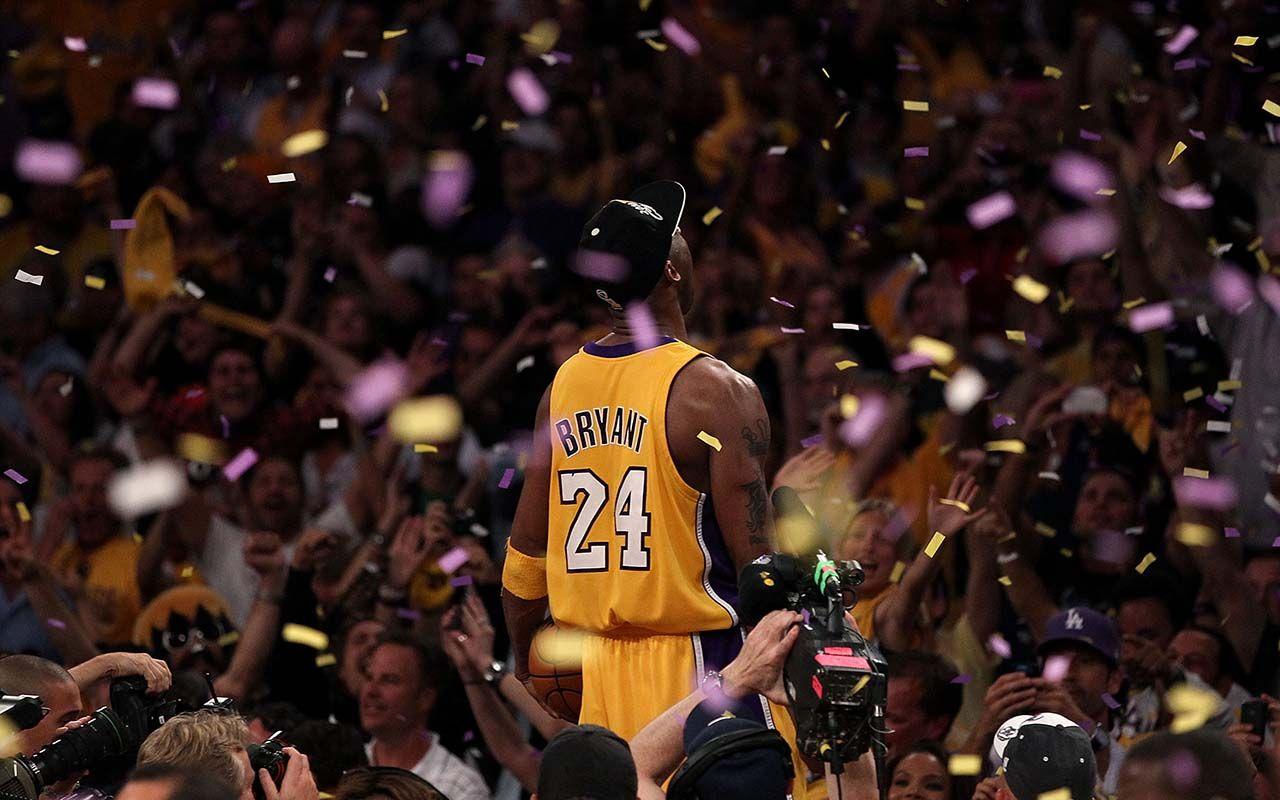 Yet, the legacy of The Black Mamba will forever be remembered as champion because of his courage to continue shooting.
#4 Focus More On Process Over Result
Strengthen habits by accomplishing short-term goals that can expand to long-term plans to improve.
For example, if you want to improve ballhandling with the opposite (weaker) hand come up with a plan to dedicate ten minutes every day for two weeks. After two weeks, add an element of including pick-up once a week having to shoot at least 3 shots with the opposite hand.
*With over 110k followers, check out our Tik Tok @ctghoops for different ideas to improve!*
Replace ballhandling with any interested area for improvement; the key is persistence. Dedication for development can have significant carry-over into every other facet of basketball (e.g. shooting, conditioning, or strength training). Everybody wants to see results, but only a select few understand it is an accumulation of daily discipline that leads to a return on their investment.
#5 "And One!"
It's overtime.
Try adding one more to anything that you do. If you are going for a mile, try sprinting the straight away at the end. Or, after any workout add 10 consecutive free throws – swishes only for a really difficult challenge.
"And-one" demonstrates a willingness to persevere beyond what was required. Build up a resistance to quit because the battle to win takes place between the ears, and when the brain is convinced that there is more to give then the opponent will always be defenseless.
The Key Takeaways To Improve Mental Toughness:
Complete players trust their brain as much as their game.
Development starts with enhancing awareness, confidence, and the willingness to keep pushing.
The 5 Specific Ways to Improve Mental Toughness:

Play The Game In A Variety Of Environments
Surround Yourself With High-Achievers & Leaders
Change The Narrative Of Failure
Focus More On Process Over Result

And One! Whatever the requirement, just add 1 more thing for a challenge