The
countdown is on

for our famous 3v3 Summer Basketball Camp!
Our

Famous

Summer Basketball Camp
CTG Hoops hosts the #1 summer basketball camp and training company in the state of Wisconsin. Our 2022 3v3 Summer Camp had over 250 participants. 
Each camp will last a duration of three weeks, with students meeting twice a week. Normally, boys are on Mondays and Wednesdays, and girls are on Tuesdays and Thursdays. Generally, older kids are earlier in the day, while younger kids are later in the day. You will know specific times for your child once camp sign-ups have closed. We have to wait for this to know the times because this is what allows us to see how many children are participating for what age groups. Camp sessions for each age group last one hour.
How Camp is Structured:
The first half of each session will cover the skill focus of the camp, and the second half of the session will cover the 3v3 live gameplay aspect of the camp.
The dates of the camps are given below:
Camp 1: June 12 – 29: Shooting Camp

Camp 2: July 10 – 27: Ball Handling + Passing Camp

Camp 3: August 7 – 24: Finishing Around the Rim Camp
Location: St. Patrick's School – 305 Lincoln Street Janesville Wisconsin
To the left are time estimates and spots available for our 3v3 camp. 

You can now pay for camp in up to six month increments. Making the financial process of our camp very stress-free on CTG families. As Always, if finances are EVer the deciding factor NOt to do our famous 3v3 camp, please reach out to us. We will make something work. 🙂
Learn more and sign up for our camp! Click me
A very important announcement that could drastically affect your child this summer. Coach Jack had an idea of doing a CTG Book Club! Reading nonfiction is certainly one of the biggest factors that has changed Coach Jack's life.
What a CTG Athlete Book Club would consist of:
Audience: Athletes in any type of sport.

Book Topics: Mental Training, Sports Psychology, Self Improvement, Nutrition for Body AND Mind, etc.

Weekly 45 Minute Zoom calls with Coach Jack keeping everyone accountable in their reading and going over the most important topics discussed. Coach Jack would then discuss how to apply this new form of knowledge in the student's everyday life.

If you can't make class, they will be recorded so you have nothing to worry about!

We wanted the price to be extremely affordable to get your kids reading. (4 calls a month) IF YOU STILL CAN'T MAKE THIS PRICE WORK PLEASE JUST EMAIL COACHJACK@CTGHOOPS.COM. WE DON'T CARE ABOUT THE MONEY WE CARE ABOUT GETTING YOUR KIDS TO READ!

After signing up PLEASE fill out/ let Coach Jack know your child's reading level.
Click Me: Get Your Child Reading Today!
Our CTG App is now officially in full swing, available to all Apple devices through the Apple app store. Our app definitely still works for devices that are not Apple and the app definitely still applies to students that are not currently participating in the in-person training.
Our app is a requirement of any in person training with CTG. Our value goes far beyond just court time. Just like how our CTG Notebook enhances our students' growth, the app will be the same exact concept. This is why CTG has a reputation in the first place: The quality of growth it can offer its students in all areas. Growth doesn't come from showing up to training once or twice a week.
All Benefits of CTG's App:
1. True value far beyond the one hour of court time. You're now not just paying for per-hour service. You are paying for service available to you 24/7.
2. Over 100 resources of videos and lessons on how the child can train themselves better outside of training along with how the parent can as well.
3. All 4 current paid CTG programs are on the app for absolutely free. Over $200 in value. You will always have access to these.
4. Constant communication with coaches along with clip art feedback responses. Any skill videos can be sent to coaches with immediate feedback breakdown drawn on the videos submitted.
5. Access to form feedback responses allows you to have a direct influence in sculpting CTG's in-person training, along with the app. Allowing you great power in your child's experience with CTG.
Learn More About Our App Process
Download Our App Today
CTG Hoops is the #1 basketball training company in the state of Wisconsin according to Google.  CTG has a branch of 3 other subsidiaries along with a nonprofit. Click on the "CTG+" tab for access to any of these companies:
CTG Mindset: Sports Psychology

CTG Growth: Life Coaching

CTG Nutrition: Sports Nutrition

Tony Huml Foundation: Mental Health Stigma
Close the Gate is a basketball coaching company currently training in Janesville and La Crosse, Wisconsin.
CTGHoops purpose is stated within our mission statement, "Highly Skilled on the Court. Better People off the Court." We understand that basketball ends for all of us one day. So our mission as a company, is for our students to know who they are without the basketball. It's not about what we accomplish in life… but who we become through the process.
We design our training around three major principles:
1. Psychological Make Up (Mindset and Mental Training)
2. Physical Make Up (Basketball Skills and Basketball Athleticism)
3. Self Improvement Make Up (Life Coaching)
Close the Gate has trained over 500+ students within the last year. Ages have ranged from 4 years old, all the way to 21 years old. Students have traveled from up to an hour away from any of our locations to come train with us. CTG has over 200+ five-star google reviews. Our podcast, "Off The Court: Mindset and Mental Training Podcast," has over 15,000 downloads. Lastly, all of our social media pages have more than a combined 125,000 followers. You can find these pages on any social media platform, @ctghoops.
Our goal is to make you the best possible player AND person that you can be. Excelling past any perceived limitations before joining us. CTGHoops wants to influence and impact as many lives as possible to make them all the best possible versions of themselves.
Are you ready to take your game and life to the next level?
SIDE NOTE: We are looking for hire! Click the link below if you are interested in changing others lives.
Looking for hire
CTG Mindset Sports Psychology
CTG Growth Life Coaching
Tony Huml Foundation Mental Health Non Profit
Outside Our Summer Basketball Camp
Fill Out Waitlist NOW
3v3 is now not being offered for the next 5 months until spring. That means both our trainers in Janesville, Coach Connor and Coach Joe, will have much more time on their hands for in-person training. You can also use this to sign up for La Crosse in-person training with Coach Aaron.
However, these spots are already planning to fill up extremely fast. We want to use this waitlist to keep track of the order in which people want to train. First come first serve. Don't procrastinate signing up for this list. If you are first, you will get priority.
If you are planning on doing In person training with us during this basketball winter season, sign up ASAP!
Multiple Cities
We currently offer in-person training located in Janesville and La Crosse Wisconsin. 
New Payment Options
Training Packs: Individual, small group, large group (CTG's most recommended option), or team workouts.
Training packages are the way CTG has done since it was first founded. This is where you buy a "pack" of workouts, giving you the ability to use your sessions whenever you want. Once those workouts have been used up, you are given the option to buy more. 
Free New Member Workout
Don't want to commit to a purchase without first test driving CTG? No problem!
fill out our waitlist - first come first serve
Learn more about training in Janesville
Learn more about training in La Crosse
CTG knows how crucial work ethic is to our program. Work ethic and consistency, are the number one indicators for any type of success. We also know how smart work can be just as valuable. We have to balance between these two extremes. Using both, smart work and hard work, to maximize the results of our students.
CTG has built a curriculum progressively. We believe in sequence. You can improve faster when working on certain skills/ movements in the correct order.
We wanted to give you the opportunity to look inside CTG's brain. How we think, and how we train our athletes for crazy results. Everything we do has a purpose. We focus on the why, not the how. Every action we take must have intention. We don't do things for no reason. Every detail has a purpose.
Variable Training
Variable training is a staple for CTG, it is what we are most known for creating. Variable training is the act of focusing on non-pre-planned movement. After we have built a fundamental base in any particular basketball skill, we focus on transitioning our students to more game-like training, which is non-pre-planned movement.
In a game, nothing is pre-planned. Everything we do is respond to our opponents' movement. That is exactly why our basketball training should not be ONLY a pre-planned movement. However, this is what most of you are doing. When we train without defense, we are pre-planning each movement we make. When we train with defense, all our movements become instinctual, without thought. This will give our students better in game results.
Learn more about our curriculum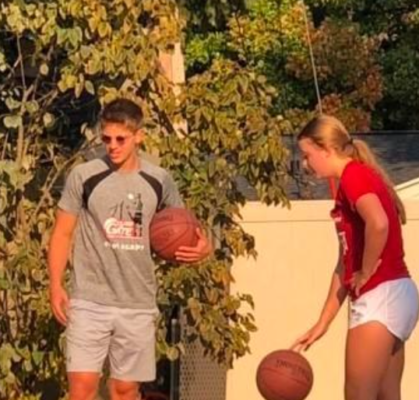 "3V3 Summer Basketball Camp has become an important part of our summer traditions. My son waits for it all year! From the kind, collaborative, knowledgable coaches to the growth in skills and positive mindsets, the experience for my 5th grade son is consistently outstanding. He is a kid that is happiest when he has an active goal and some buddies to spend time with. CTG exceeds these two requirements each and every time! If you are an experienced player who loves basketball or a beginner just finding your coordination, CTG will teach you, celebrate you, and welcome you to the family! Thanks to Jack, Kate, Connor, Aaron, and Carson for teaching and loving my kid!"
Jana Selck
Google Review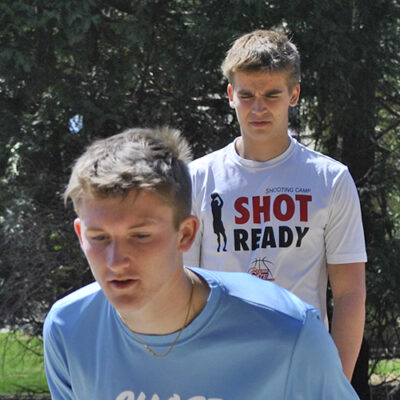 "My son Easton has gone to CTG summer camps and skills sessions since he was in grade school. Throughout that time he has not only developed his basketball skills through the varied techniques taught but also learned valuable life lessons.
Jack takes time to get to know each athlete and their abilities and goals, then tailors the lesson toward helping to achieve that. This could be through a word of the week about self reflection or meditation to improve focus. Jack truly cares for each athlete following in his fathers footsteps which means a lot. Jack's dedication to athletes through private and group lessons along with videos and tutorials and blogs is evident we recommend this program to anyone."
Michele Haworth
Google, CTG Parent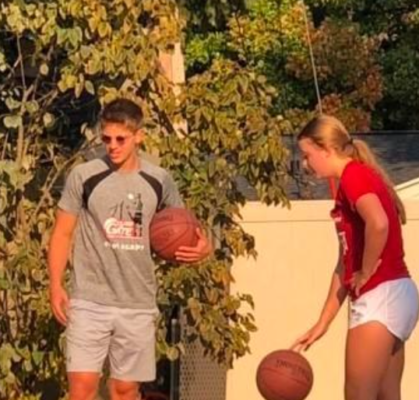 "CTG is an unbelievably positive experience that has moved my daughter's enjoyment of basketball into pure passion. She is never happier than when she is being challenged, motivated, and strengthened by her CTG workouts.
Parents of other athletes always ask me how she keeps getting better and my answer is always so simple: Jack. We are blessed and extremely fortunate to have had over five years of his time, individual attention, and incredible knowledge. CTG is an experience that we will never regret and will always feel blessed to be apart of!"
Jes Brandenburg
Google Review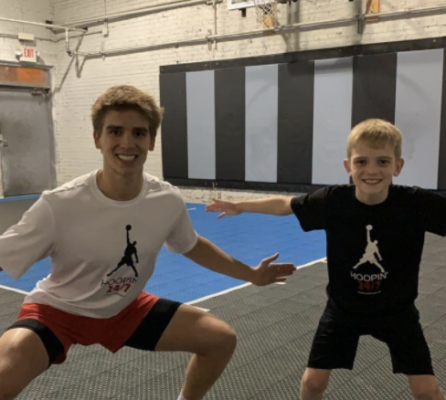 Our son, Gov, has been going to Close the Gate since he was 7. Close the Gate is so much more than basketball. Not only have his basketball skills greatly improved but his work ethic and discipline too. Coach Jack is a great teacher and coach but he's also a mentor and a role model to Gov and has made a positive impact in his life.
They spend time talking about what matters in life and how to see things in a positive light. Due to Jack's attention to detail, Gov's shooting ability has drastically improved. He is a smarter basketball player because of Close The Gate."
Dana Wixom
Google, CTG Parent
STAY UP TO DATE WITH OUR
BASKETBLOG
CTG GALLERY